The strength of our network
Our French account network : the pooling of expertise at your service
Independent firm on a human scale, Casagrande & Associates Walter France is a structure able of adapting to your needs and specificities in a close relationship while relying on the strength of a network that pools the resources and the technical skills of each of its members.
Walter France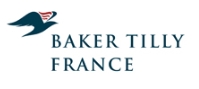 Our firm is a member of Walter France, one of the top 10 French account networks with nearly forty independent audit firms, accountancy and consultancy in France and certain francophone African countries.
Through its members, the network has extensive experience in very diverse nos-specialisationss of industry, commerce and crafts, services, technology, finance as well as in non-commercial and agricultural nos-specialisationss.